Historia
En medio de un lugar inhóspito y desconocido, un español llega al territorio maya, en su intento por sobrevivir el destino lo lleva a descubrir una amistad que cambiará su vida, a través de grandes aventuras logra integrarse a su nuevo mundo, donde su fortaleza de espiritu y gran corazón lo llevan a descubrir el amor, de esa unión nace el primer ser con lo mejor de ambas culturas.
Su felicidad se empaña con la llegada de los españoles, en medio de la conquista, el destino lo enfrenta a sus dos mundos, donde tiene que elegir un camino, finalmente el amor por su familia lo lleva a engrentarse con su origen. Con gran valor inicia una lucha desigual, al mando de los guerreros del imperio Maya, enfrenta al poderoso ejército español.
Según la Leyenda, la fortaleza de su corazón lo lleva a transformarse en un Huracán, el cual desde entonces regresa a las costas para recordarnos su amor por los Mayas.
Story
In the middle of an unknown place, a Spaniard arrived at Mayan lands, fighting for his life found a treasurable friendship that, without his knowing, would change his life. Facing new adventures and feeling strength in his heart and soul, the Spaniard joined the Mayans, as well as discovered true love. Through the arrival of a newborn baby, Mayan and Spaniard cultures become one.
Their happiness seems to be overshadowed by the arrival of some Spaniards coming to conquer new lands and territories . The Spaniard fights between his original culture and the one newly -adopted, but in the end, his new family takes him to the right place: the Mayan culture. Fighting for the Mayan people, the Spaniard, now a Mayan man ,faces the Spanish army.
The legend says that the strength coming from his heart pushes him to become a Hurricane, and ever since the Hurricane comes back to our shores it reminds us of the love for the Mayan people.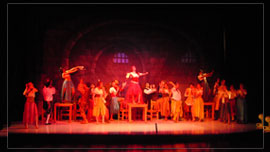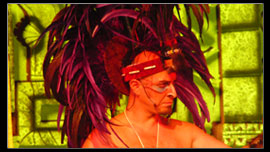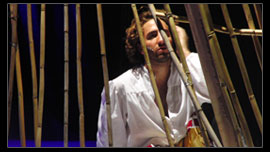 Siguenos en nuestras redes sociales